All businesses need to print pp woven packaging. The thing they care a lot about after quality and design is the pp woven packaging quote. Usually, businesses will find and compare the prices of many similar manufacturing facilities before making the best choice to bring more profit for themselves.
Price list for PP woven packaging
If the customer requires a quotation for pp woven packaging, it is necessary to provide information for the manufacturer to quote the specific price.
First, if the customer has not determined what type of packaging to use, please provide some more information so that the packaging manufacturer can advise you on the type of product packaging that is suitable for the product that needs your packaging:

What is the container product of pp woven packaging?

How much is the product weight?
Is the product that needs packaging domestic or exported?
Next, if the customer has pre-sampled bags or specific information about pp woven bags to be printed, please indicate:

What is the product packaging size?

Use plain white pp fabric or transparent woven pp fabric to make product packaging?

Will pp woven packaging be uncoated or PE coated, OPP film lamination, Kraft paper?

Quantitative and weight of pp woven packaging?

No printing, flexo printing, gravure printing, offset printing?

No printing, ask the manufacturer to print a design or already have a printout?

Quantity of pp woven packaging to print?

Address to deliver packages to customers?

Finally, businesses will synthesize the information that customers have just provided above and offer appropriate prices for customers to refer and choose.
How to recognize quality PP woven packaging
The pp woven packaging market is currently growing strongly, with many printing and packaging establishments springing up to serve customers, but among them there are places that print low-quality packaging for personal gain. themselves without caring about the quality of the product the customer receives. To distinguish and recognize quality pp woven bags, customers should note the following: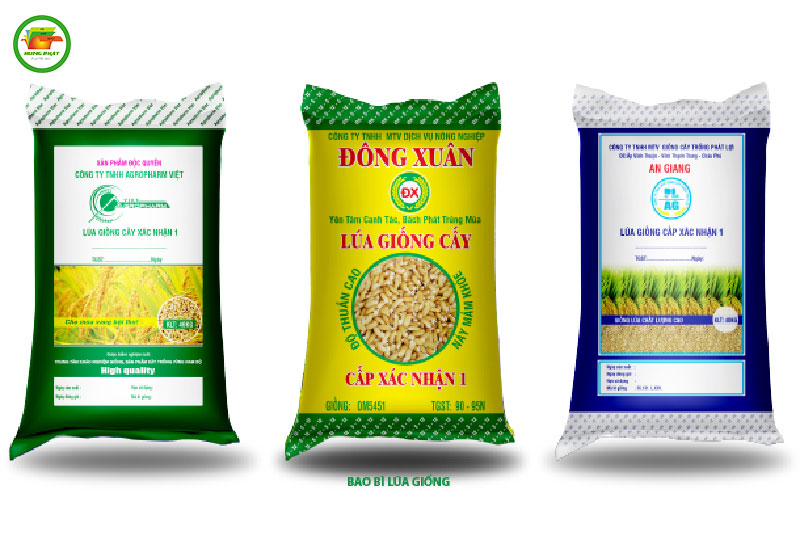 Check the pp woven packaging for broken, excess or wider than normal yarn

Is the size of the weave even or not?

Check through the color of the packaging. Usually white is the best quality and gray is the worst

Judgment by masterbatch color beads. If the pure seeds are not mixed, the packaging will be white in color

Check the flatness for folding, oil leakage, knotting of textile fibers

Is the edge of the packaging tight or loose?

With quality pp woven packaging, the quantity is always from 65g/m2 or more, and made from regenerated woven pp only from 40-60g/m2.

You can enter the factory to check the materials used to make the packaging. Primary plastic is better than recycled and recycled plastic
Buy cheap PP woven bags in Hung Phat
Hung Phat Plastic Packaging Co., Ltd is a facility specializing in printing pp woven packaging that is chosen and trusted by many businesses. With modern technology machinery and equipment imported from Thailand and Korea and modern imported production lines closed in all production stages (including 50 high-tech weaving machines, 2 production lines, etc.). dumplings, laminated film, gravure printing machine…)
The reason Hung Phat is always trusted by businesses for a long time is because it has a cheap and extremely reasonable price. In addition to good quality assurance, our company always supports customers with the most suitable price possible, always creating benefits for customers when choosing Hung Phat to print packaging.
——
Call us as soon as you have questions about the company or want to consult more about the product
Address: No. 288 Hamlet 2, Commune, Duc Hoa Dong, Duc Hoa, Long An, Vietnam
Email: guojun17@gmail.com
Website: https://baobinhuahungphat.com