White pp packaging is a type of packaging that is now widely used in the market and we can see them every day, usually the type of packaging used to hold products weighing from 5kg to 10kg.
Some businesses produce products such as rice, flour, cement… most of them use this white pp packaging because it is both durable and reasonably priced. Let's find out together how white pp packaging was born that can attract so many people to choose to use it?
What is white PP bag?
White pp packaging is made from pp plastic particles, the full name is Polypropylene – a polymer that is a product of the polymerization reaction of Propylene,… Plastic granules of white pp packaging are mainly made from milky white beads and transparent with high mechanical strength (tear and tensile strength), quite strong, not as flexible as PE, not stretched due to being made into fibers.
The structure of the white PP packaging
PP packaging has the following structure:
The system of yarn generators and looms will form tubular white pp woven fabric rolls made from pp granules. PP fabric has the effect of bearing heavy product weight.
Roll of white pp fabric will be coated with pp glue. This layer of pp glue helps to absorb moisture, waterproof, preserve the product inside and isolate it from the surrounding environment.
The width of the canvas and the amount of fabric are designed to match the load of the product that the white pp packaging will contain.
Finished white pp packaging can be folded on the side, sewn to the bottom 3cm.
In addition, depending on the needs of the customer as well as the nature of the product needed, a transparent PE bag may be integrated.
Finished white pp packaging products will be carefully baled, wrapped outside to send to customers
Application of white PP packaging
White pp packaging is often used for product packaging in a variety of industries:
Group of agricultural products: packaging of rice products, flour, cornstarch,….
The industry group of fertilizers for farming, animal feed, feed for aquatic animals…
Industry group: packaging chemicals, cement…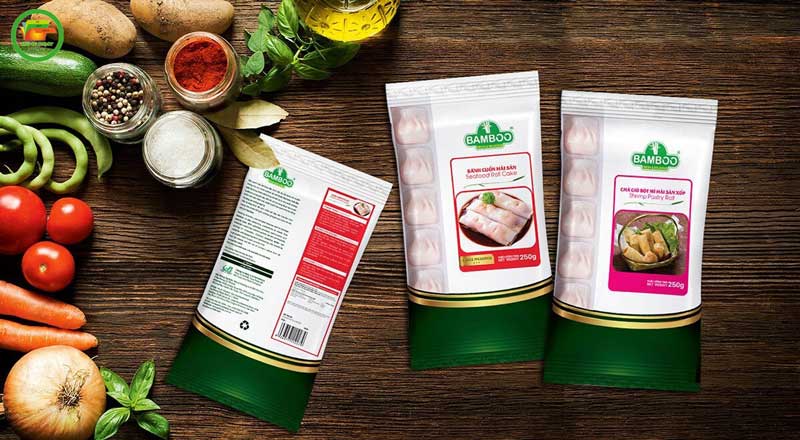 Producing cheap PP packaging in Hung Phat
Knowing all about the origin, structure and high applicability of white pp packaging, the next thing is to find a reputable, quality and reasonable packaging manufacturer for you to trust. . If you have not found a reliable partner, please come to Hung Phat Plastic Packaging Co., Ltd.
Hung Phat was born in 2016, is an enterprise specializing in manufacturing shrink film, printing plastic packaging of all kinds: PE, PP, BOPP, CPP, OPP. In particular, businesses often choose Hung Phat to print white pp packaging a lot because of both quality and always support extremely reasonable prices.
The machinery and equipment in Hung Phat with modern technology are imported from Korea and Thailand. The set of modern imported production lines is closed in all production stages, including 50 high-tech weaving machines, 2 dumpling lines, multi-layer film lamination, gravure printing machine…. The staff is always veteran members with many years of experience, enthusiasm for work,…
The production price of white pp packaging is cheap and appropriate, always at a competitive price, and the packaging product quality is extremely beneficial to customers to create trust in Hung Phat.
——
Call us as soon as you have questions about the company or want to consult more about the product
Contact information
Address: No. 288 Hamlet 2, Commune, Duc Hoa Dong, Duc Hoa, Long An, Vietnam
Phone: 0272 376 5858
Fax: (0272) 3765969
Email: guojun17@gmail.com
Website: https://baobinhuahungphat.com