Most businesses often choose to print pp woven packaging for their products because of both quality and cheap price. But how to choose quality pp woven packaging, the following article will answer questions for those who do not understand.
How is the quality of pp woven packaging?
When choosing to print pp woven packaging, it is necessary to meet quality standards:
According to legal regulations: pp woven packaging must meet the requirements of the food safety law to protect the safety of packaging products according to national standards TCVN 9572: 2013 (ISO: 23560: 2008).

Material: the plastic beads printed in pp woven packaging must be a product made from a flexible plastic (plastic) which is a substance not available in nature that people have to make. The characteristics of plastic packaging are that it is light, waterproof and quite durable. To create safe plastic packaging, people use a variety of pure plastic beads refined from kerosene. Each type of granules has its own characteristics and properties, but in general there are the following types: PE (Polyethylene), PP (polypropylene), PVC (Polyvinyl Chloride), PC (Polycarbonate), PET (Polyethylene terephthalate).

Design and creativity: The products printed with pp woven packaging must have beautiful and creative designs, suitable for the packaging products. If the design is beautiful packaging for the product, it will attract the attention of customers to learn and choose to use.

Impressive message: if thinking of a message printed on pp woven packaging is extremely beneficial for your product. A good message sentence can be engraved into the mind, making customers have a special impression to remember your product

Ink: Must choose ink with tight adhesion, clear text, no fading or smearing, showing full product information to be easily accessible to customers.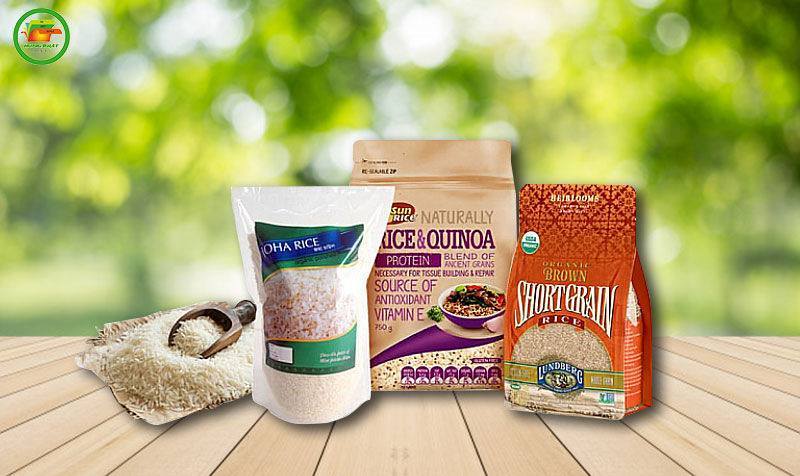 The best places to print PP Woven bags
Company name

Address

Phone number

Hung Phat Plastic Packaging Co., Ltd

ấp Bình Lợi, X. Hòa Khánh Đông, H. Đức Hòa, Long An

(0272) 33765858, 

0988 539 727

Doan Ket Packaging Production Trading Co., Ltd

Kcn An Khánh, Km 8, Đại Lộ Thăng Long, X. An Khánh, H. Hoài Đức, HN

024 3365 8975

Thien An Packaging Printing Co., Ltd

16A, Lê Hồng Phong nối dài (480 Cao Thắng nối dài, P.12, Q.10, TPHCM

090 827 3031

Sivico Joint Stock Company

Lô D1, KCN Tràng Duệ, Lê Hồng Phong, An Dương, Hải Phòng

0225 3597 778

Phu An Phat Trading & Production Co., Ltd

KCN An Ninh, H. Hoài Đức, HN

096 967 1283 

Pham Gia Packaging Production Company Limited

1014 Hương Lộ 2, P. Trị Đông A, Q. Bình Tân, HCM

028 6683 4212

Light Packaging Joint Stock Company

31A, đường số 17, KP.3, P. Hiệp Bình Phước, Thủ Đức, TPHCM 

086 864 4466

Vina Tan A Joint Stock Company

KCN Biên Hòa 2, P. An Bình, TP. Biên Hòa, Đồng Nai

0888 873 636

Ha Tien Packaging Joint Stock Company (Hakipack)

Khu phố Tám Thước, thị trấn Kiên Lương, H. Kiên Lương, Kiên Giang

0297 3856947

         750439
Hung Phat PP packaging printing factory is durable
Hung Phat is a company that produces shrink film, printing plastic packaging of all kinds: PP, PE, BOPP, CPP, OPP … always trusted by customers because of its high quality and beautiful design.
Packaging quality: Hung Phat's packaging products are manufactured from high-tech machinery and equipment, closed lines imported from Thailand and Korea.
About packaging design: the staff are people with many years of experience, strong skills, trained to use modern equipment and technology, in addition, they also understand the needs of customers. development of the market to come up with packaging design ideas and produce packages that are suitable for the products of your business.
——
Call us as soon as you have questions about the company or want to consult more about the product
Address: No. 288 Hamlet 2, Commune, Duc Hoa Dong, Duc Hoa, Long An, Vietnam
Email: guojun17@gmail.com
Website: https://baobinhuahungphat.com