Coffee packaging is usually composed of 3 to 5 layers to best preserve the product. Depending on the requirements of each customer, the manufacturer will design a suitable bag. To learn more about this, please take the time to read the article below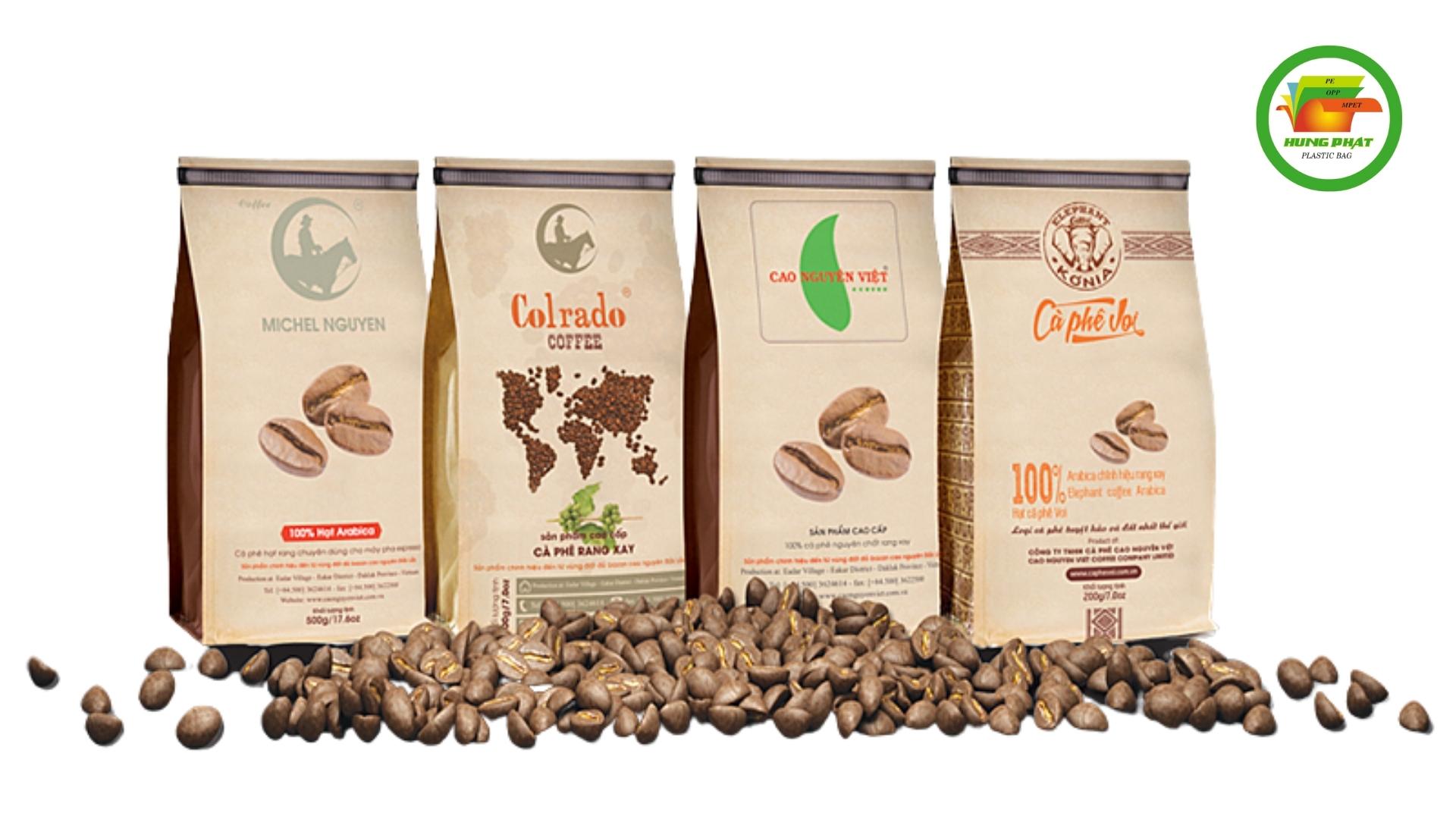 HIGHLIGHTS ONLY COFFEE PACKAGING IS AVAILABLE, VIEW NOW!
Vietnam is the world's second largest coffee exporter with an output of 1,650,000 tons per year. Therefore, the demand for coffee packaging is extremely large. Above all, this product also contributes to preserving and wrapping the delicious coffee quality.
a. Structure
In general, the plastic coffee packaging samples on the market are composed of 3 main layers. Typically, the outer paper layer, the metal plating layer directly on the PE film layer, the PE film layer. Accordingly, coffee is not oxidized before environmental influences.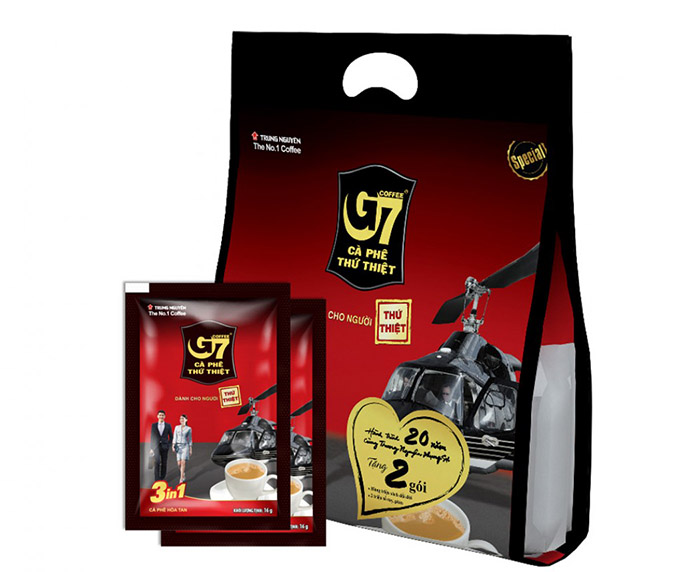 b. Characteristic
Instead of using plastic to store you can use HCM coffee packaging to store. Because this product is easily decomposed in the natural environment, pollution is limited.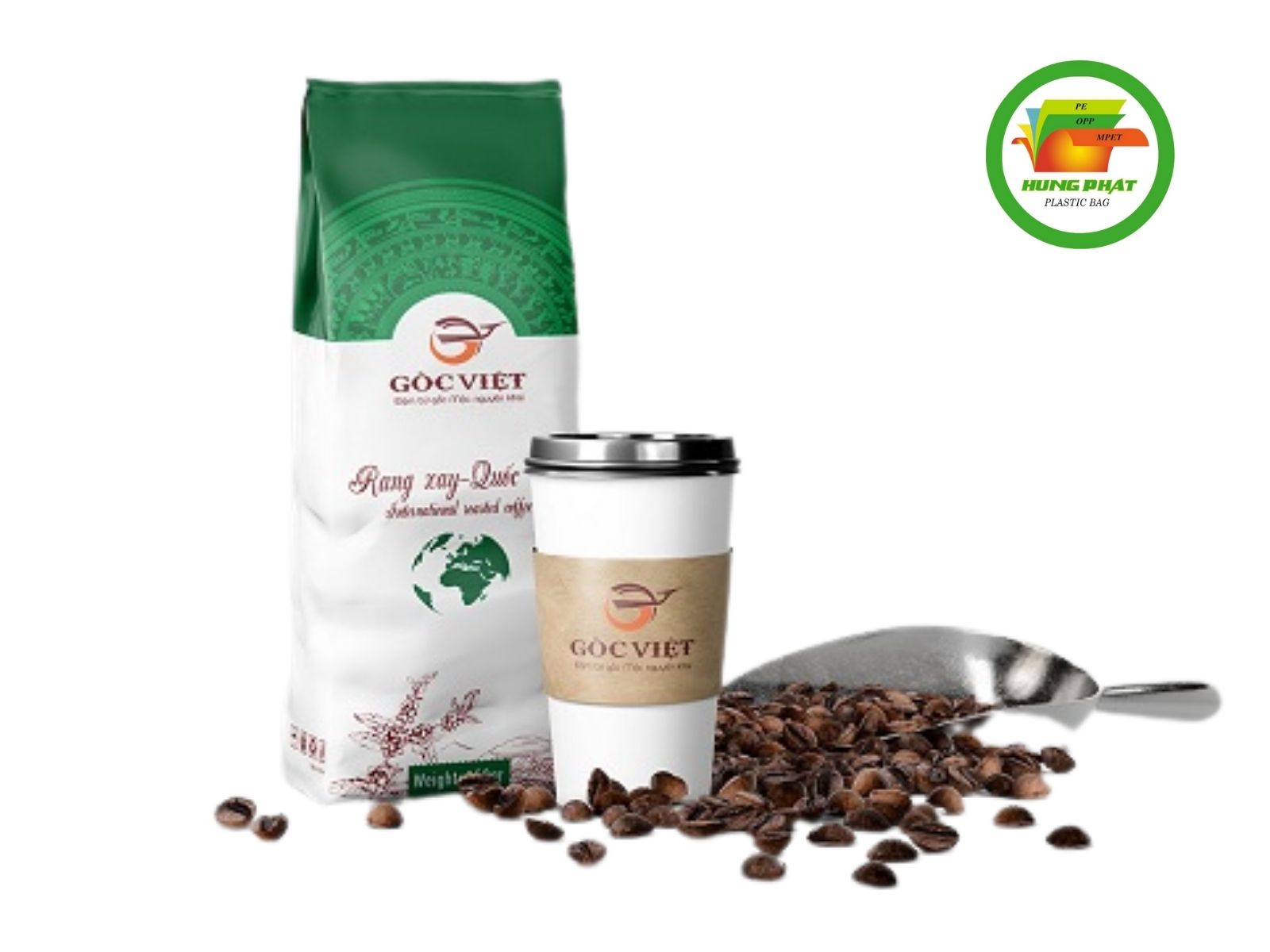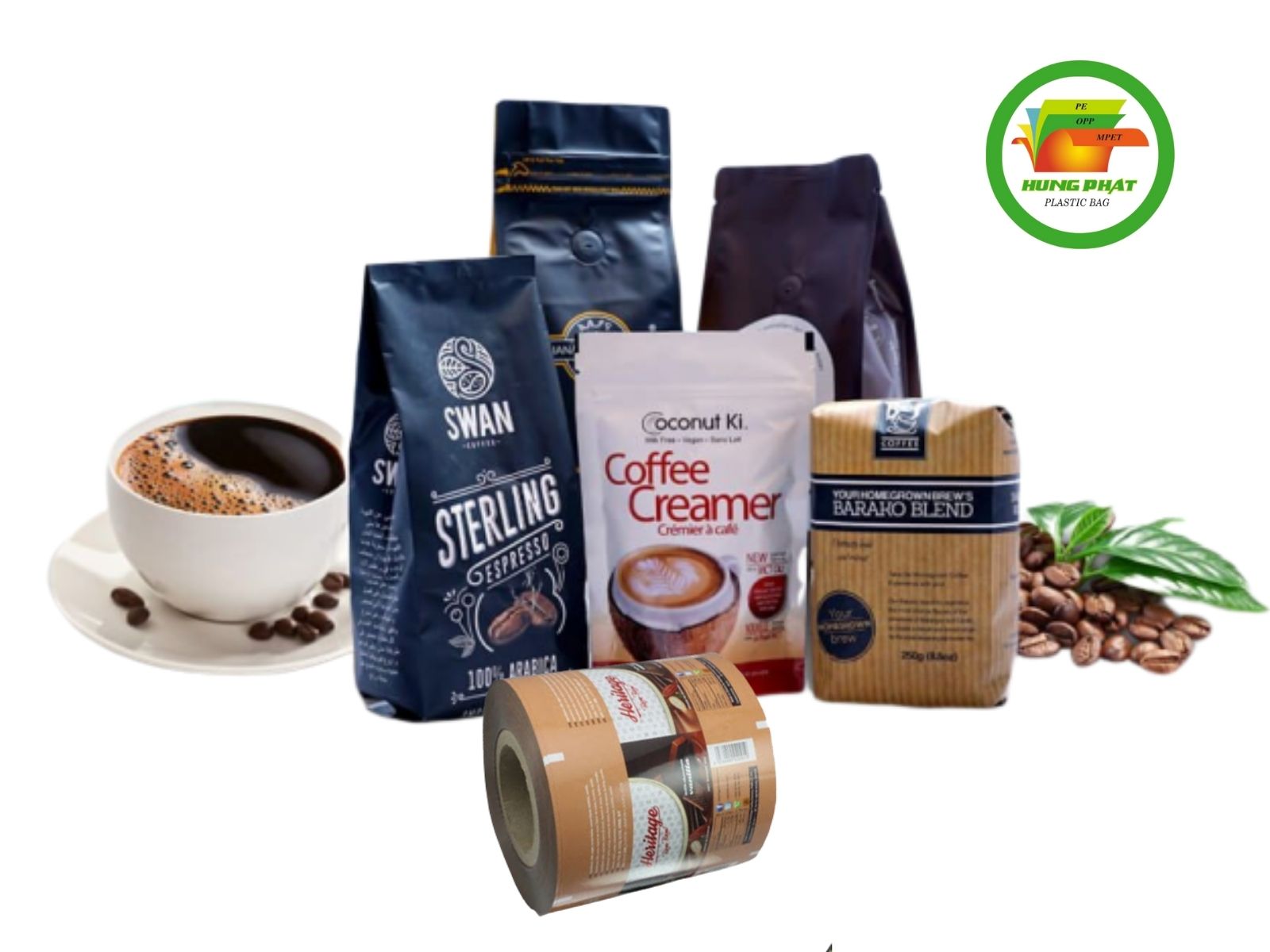 HOW TYPES OF PRINTING COFFEE PLASTIC PACKAGING IS AVAILABLE? DISCOVER NOW!
In fact, beautiful coffee packaging will attract consumers at first sight. Understanding this, businesses always try to find a reputable coffee packaging company. At the same time, they have a wide choice with the following pre-printed packaging types: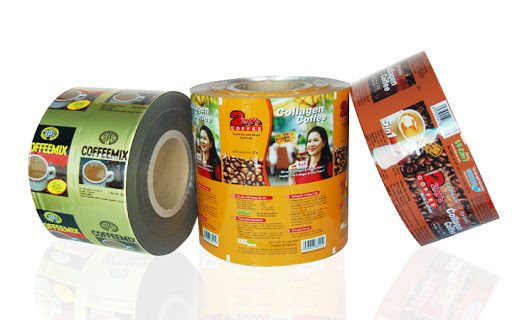 a. Pre-printed coffee packaging with plastic material
Plastic pre-printed coffee product packaging has an extended shelf life. They are suitable for all types of fresh, dry or ready-to-drink coffee. With low cost has become the choice of many businesses.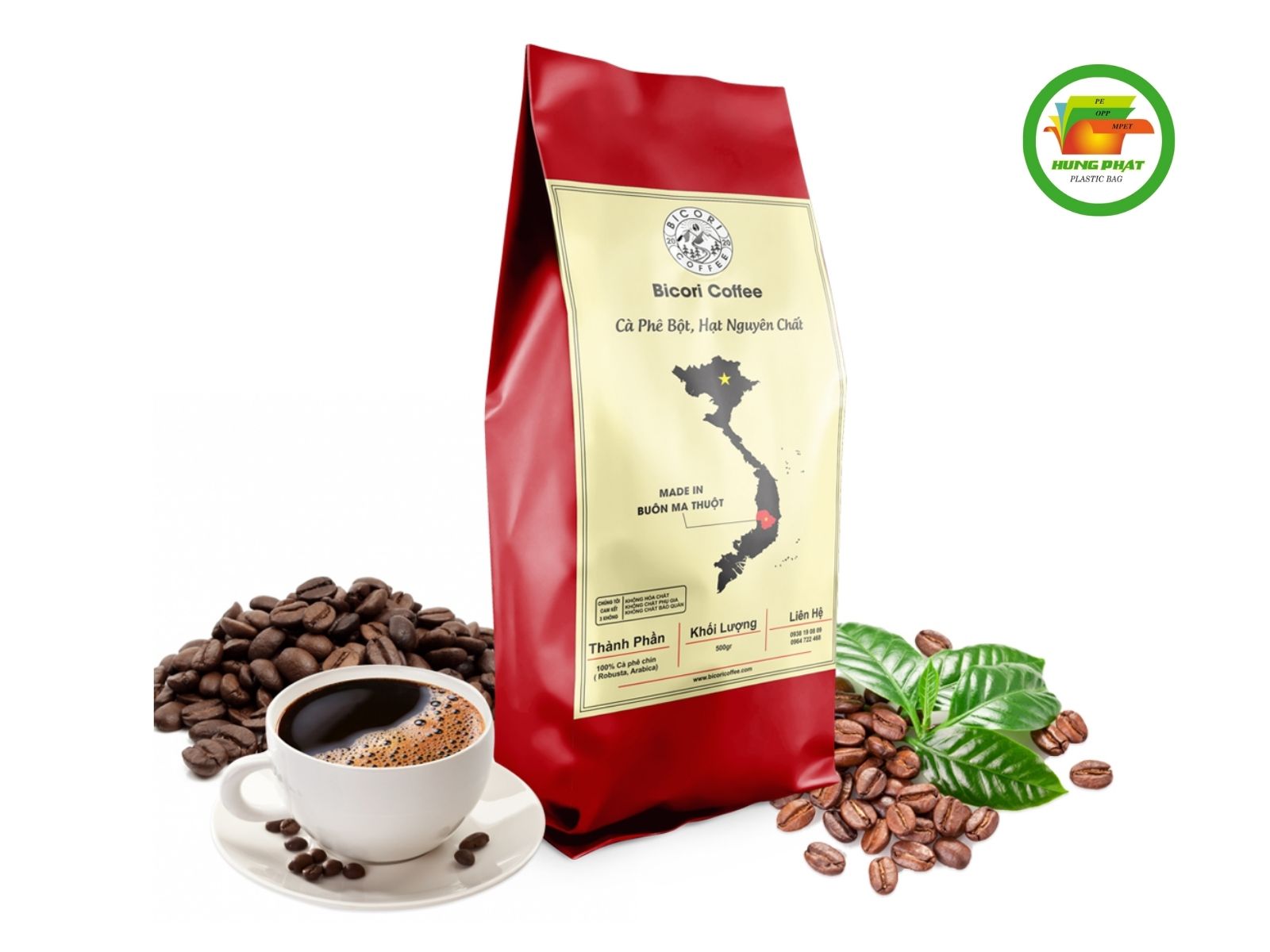 b. Packaging is available on paper material
The type of paper used for coffee packaging is Kraft combined with PE layer, aluminum layer. This type of packaging can print with good images and colors. At the same time, environmentally friendly materials, preserving delicious products.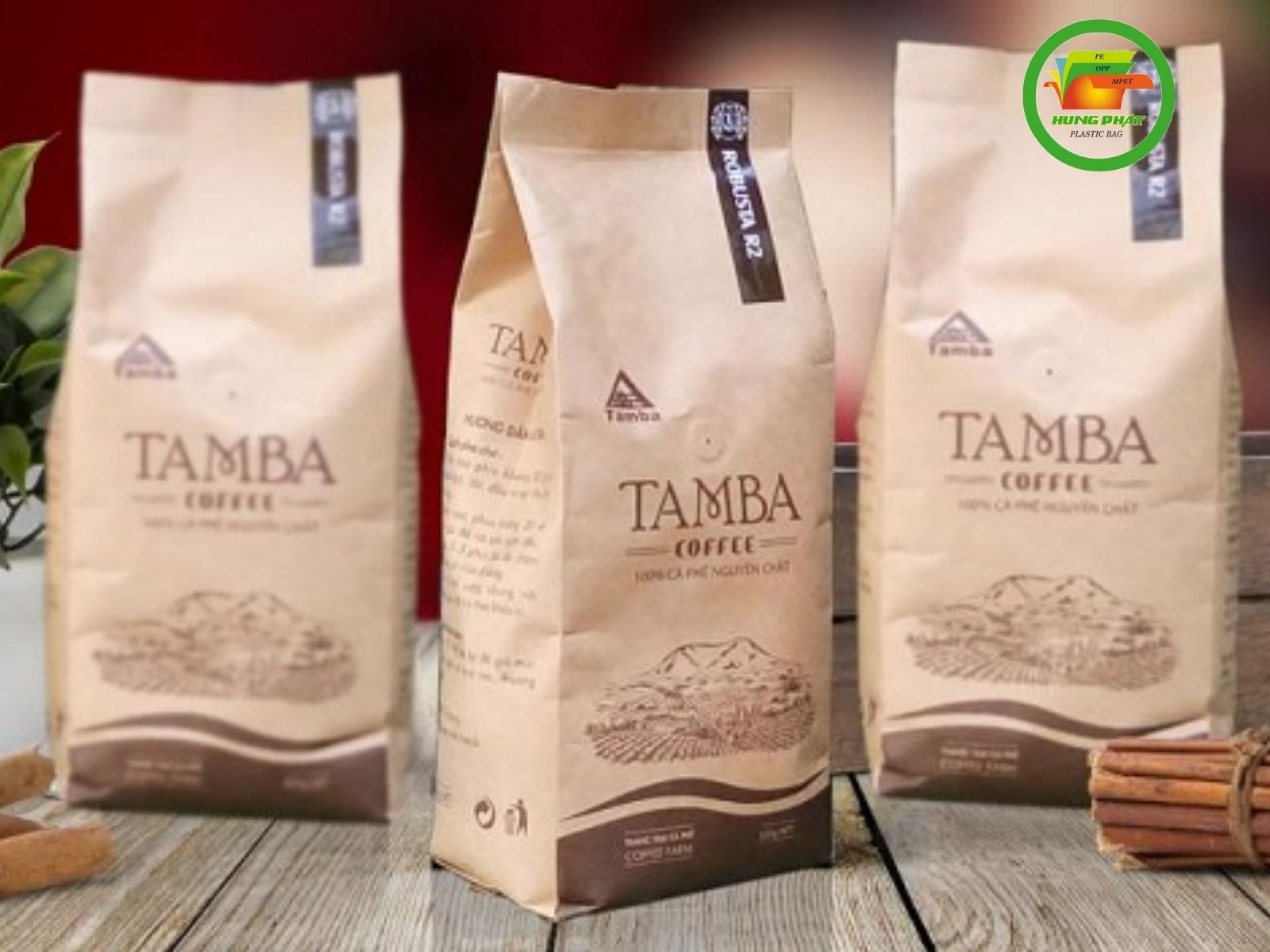 Are you looking for a reputable supplier to rest assured to produce and promote your brand? Come to Hung Phat company today for the most attentive service. We currently have many models of coffee packaging, at a reasonable price to suit your needs.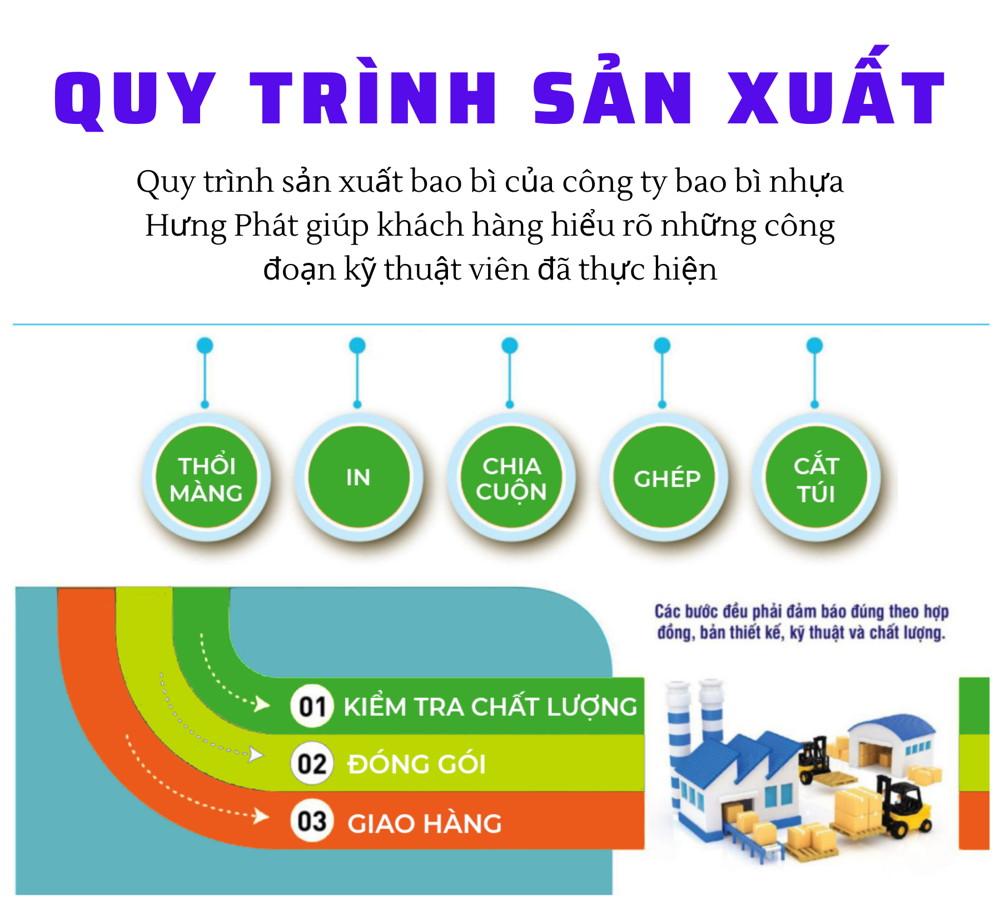 Call us as soon as you are wondering and wondering how to choose products to reduce input costs:
Hung Phat Plastic Packaging Co., Ltd
– Address: Hamlet 1, Duc Hoa Ha Commune, Duc Hoa Dist., Long An Town, Vietnam
– Email: guojun17@gmail.com
– Phone + Zalo: 0988 539 727 VND
WELCOME TO WELCOME