PP packaging is a widely used item in the market, so now there are many companies selling pp packaging born to meet this need. With so many companies, how to choose a reputable place to print quality pp packaging for new businesses is very difficult.
Among hundreds of suppliers with the greetings and introduction of pp packaging make you bewildered and if you want to find a place to print quality packaging, read and find out information in this article.
How to choose quality PP packaging
The way to see if a company selling pp packaging meets quality standards, customers buying packaging need to pay attention to the company's contents such as:
Find out specific information: Searching for the name of the company that sells pp packaging on the website also gives you a part of information about the history of formation, outstanding products, capacity of the company, scale and scope of activities. Public expenditure, contact address…

Design, print: preview the company's print designs, refer to the quality and beautiful and eye-catching print designs that can capture the attention of customers.

Environmentally friendly: some types of pp packaging are not only appreciated for their quality and beauty, but also have the ability to be environmentally friendly and safe for the health of those who come in contact with them. It shows that in the eyes of customers, your products are packaged very thoughtfully with consumers.

Reviews of customers who have used: product reviewers are those who have experienced using the product of the company selling that pp packaging. Reading product reviews helps you partially understand the product and can make a better decision for you when buying pp packaging.

Reasonable price: not all cheap products are inferior in quality, and high priced products have good quality. To buy a quality packaging product, customers need to go through the factors of machinery and equipment, production lines, capacity and experience of the packaging company…
Quality criteria of the company selling PP woven packaging
The quality criteria of the company selling pp packaging should be:
Standards of pp packaging: the production packaging must comply with the requirements of the law and must have a certificate of safety with the preserved food of the packaging.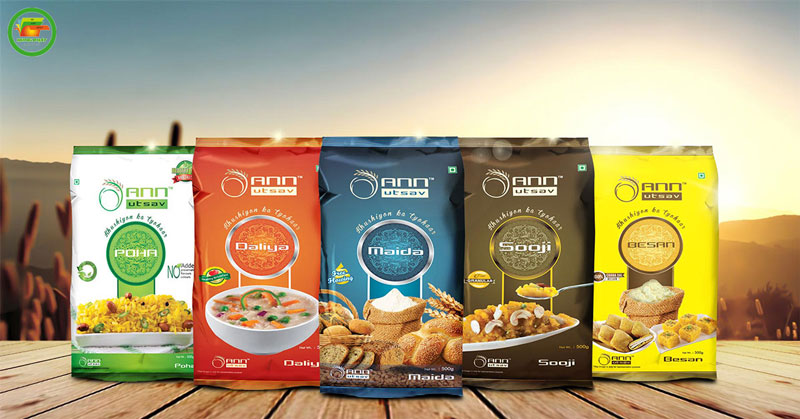 The ability to preserve the packaging: in addition to the need to have a beautiful and eye-catching design, it is necessary to ensure the preservation quality. PP packaging must preserve the product inside as best as possible such as moisture absorption, waterproofing, high resistance to radiant heat and rain, durability, safety for users…

The ability to print quality: the message and information on the package is the first factor affecting consumers. Using clear, unblemished ink will help your packaging create sympathy and gain the attention of product buyers.
Hung Phat Company produces cheap PP woven bags
Hung Phat is a packaging company that was established in 2016 specializing in manufacturing shrink film, printing plastic packaging of all kinds: PP, PE, BOPP, CPP, OPP… With imported modern technology and equipment quality. imported from Korea and Thailand. Set of production lines according to closed technology… Professional and experienced staff.
When printing packaging at Hung Phat, customers will be guaranteed the following:
Quality is always at its best

Cheap and very reasonable

Packaged carefully when delivered to customers

On time delivery
——
Call us as soon as you have questions about the company or want to consult more about the product
Address: No. 288 Hamlet 2, Commune, Duc Hoa Dong, Duc Hoa, Long An, Vietnam
Email: guojun17@gmail.com
Website: https://baobinhuahungphat.com