Confectionery packaging has the function of protecting, reinforcing storage and distribution. This is being considered as one of the indispensable products today. To learn more, please take the time to read the article below.
WHAT ARE PACKAGING PACKAGING?
Today, customers' choice of goods depends on the packaging of confectionery. Accordingly, businesses that want to sell in large quantities need to focus on the design. At the same time, the product must have good storage and preservation ability.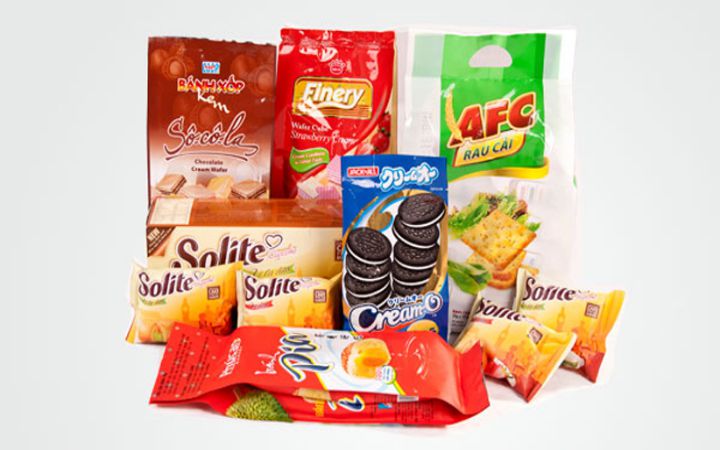 Packaging structure for confectionery
In fact, this commonly used packaging usually consists of two- to three-layer laminated film materials. Specifically, such as OPP/PE, OPP/CPP, PA/PE, OPP/MPET/PE, PET/MPET/PE, OPP/AL/PE, PET/AL/PE. At the same time, the membranes are arranged as follows:
– Outer membrane layer: OPP, PA or PET film without toxins, anti-oxidation, good anti-permeation.
– Second film layer: MPET or AL film has the effect of increasing the physical and chemical properties of the packaging. From there, it helps to make beautiful confectionery packaging heat-resistant, completely separating the products inside from the outside environment.
– The innermost film layer: CPP or LDPE film has the effect of strengthening the physical and mechanical properties to help the packaging bear better. At the same time, it helps to bond when welding edges, creating good pockets.
Cheap confectionery packaging is used gravure printing technology from 1 to 8 colors. From there, meet the needs of customers as well as bring perfect printing quality.
In addition, confectionery packaging production is delivered in rolls for customers to pack on their own. Or bag form for customers with semi-automatic packaging. Popular bag styles are middle back welding, hip back welding, 3-way welding, 4-side welding, vertical bottom pocket.
3 MAIN FUNCTIONS OF PACKAGING PACKAGING
Currently, there are many companies producing confectionery packaging, so they can meet the needs of customers well. However, not everyone knows the main function of confectionery packaging templates. If this is also what you are wondering, please read the content below:
Confectionery packaging helps protect products against environmental influences. Typically, climate, microorganisms, etc. At the same time, through which consumers know the goods inside have not been interfered with and changed.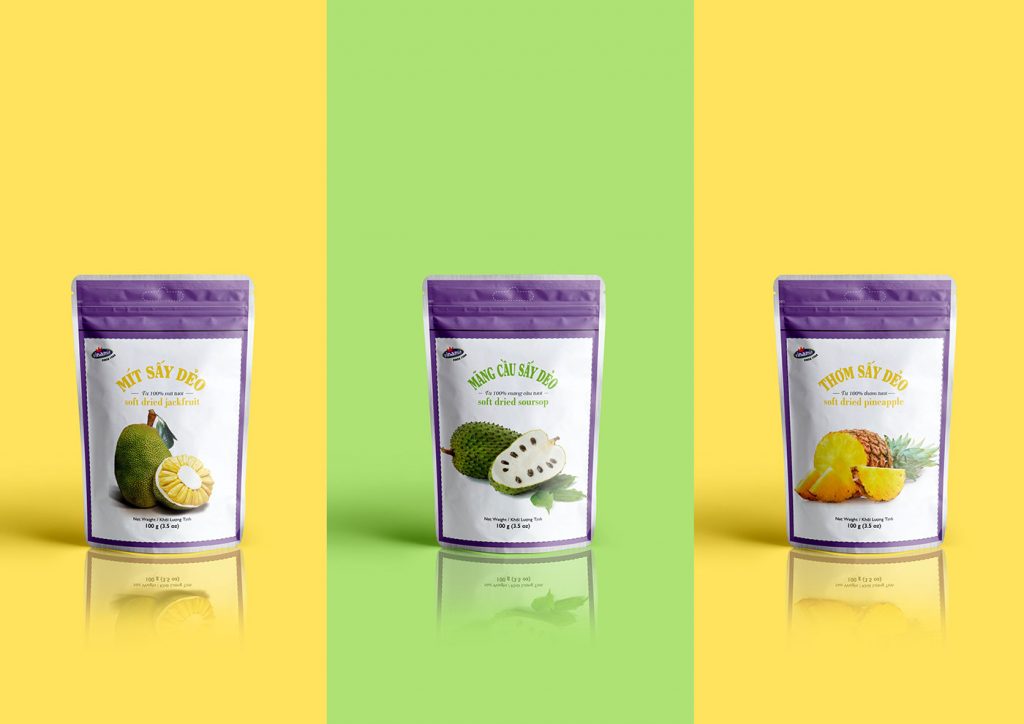 In addition, places selling confectionery packaging also said that this product also has a transport function. Goods will be grouped and repackaged to form larger mechanical handling units. Therefore, creating good conditions for the consolidation and storage process.
In addition, confectionery packaging also has an effective function in the distribution process. Accordingly, you will easily tally meet the requirements from customers.
Currently on the market there are many suppliers but you do not know which company to connect with. Instead of wondering, you should connect with Hung Phat company. We specialize in providing quality confectionery packaging at good prices.
Call us as soon as you are wondering and wondering how to choose products to reduce input costs:
Hung Phat Plastic Packaging Co., Ltd
– Address: Hamlet 1, Duc Hoa Ha Commune, Duc Hoa Dist., Long An Town, Vietnam
– Email: guojun17@gmail.com
– Phone + Zalo: 0988 539 727 VND