Rice packaging is not simply a container. Moreover, this is also a product to promote the brand for the business, to stimulate buyers. To learn more about this issue, please take the time to read the following article:
LEARN THE IMPORTANCE OF RICE PACKAGING
In fact, Vietnam is the number 1 rice exporter in the world, surpassing many countries. Therefore, rice packaging has contributed significantly to this success. Furthermore, their importance is evident in the following:
Packaging helps to best preserve rice
Accordingly, rice packaging helps to preserve food in the best way. This product helps to prevent rice from bursting during storage, transportation and preservation. At the same time, they also prevent air, water vapor, and moisture from affecting the quality of the rice.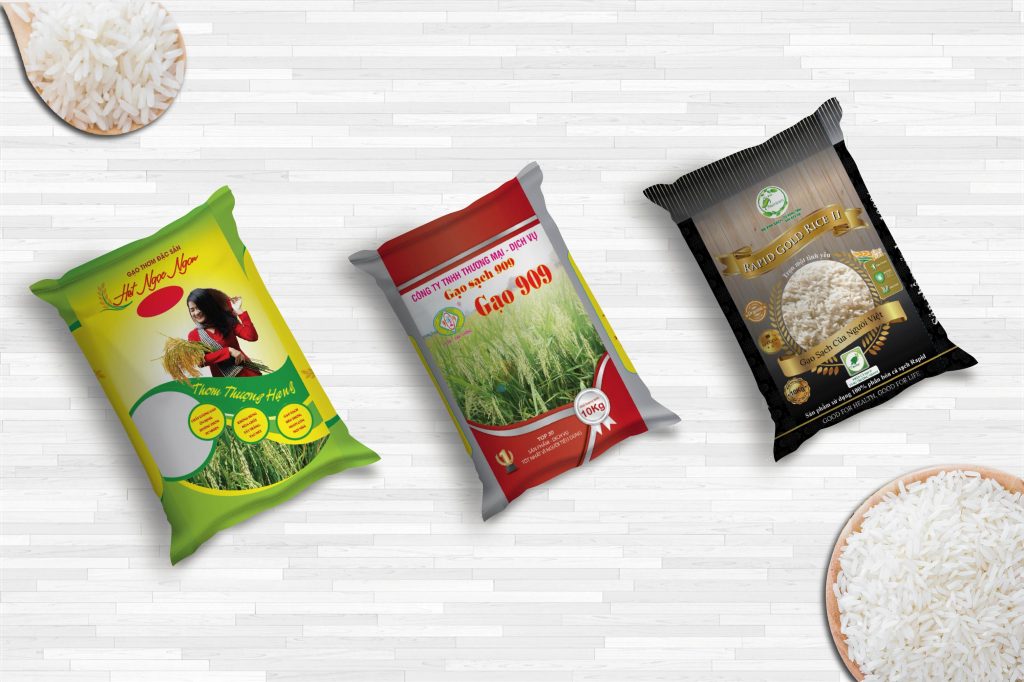 Stimulating buyers
Easy to distinguish from many other types of rice
In particular, Vietnamese rice has many types such as Thai fragrant rice, Huong Lai rice, fragrant Resource rice, etc. Therefore, looking to a company that manufactures rice packaging, you will have a distinct design. Thereby, helping consumers easily choose and distinguish from many other types of rice on the market.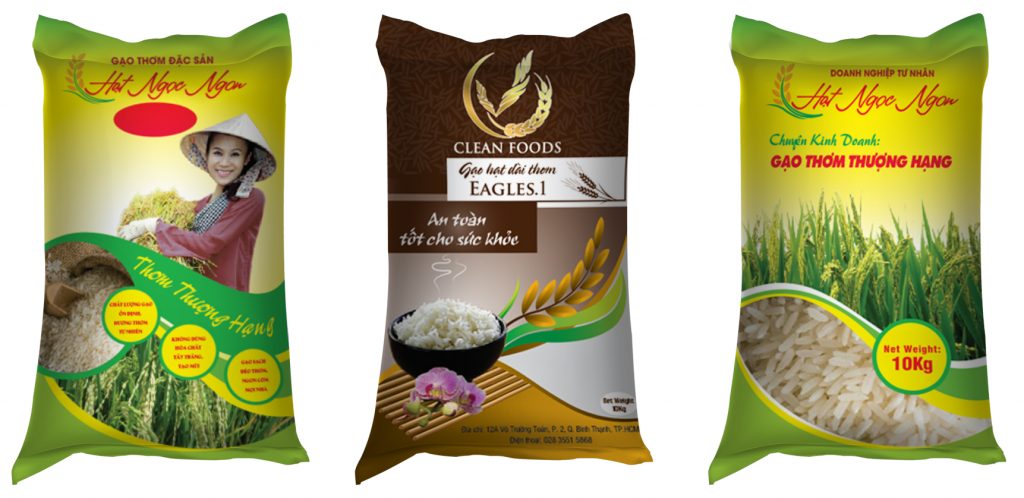 WHAT MATERIAL ARE WHAT MATERIAL OF RICE BAGS?
Currently, rice packaging is made of many different materials and designs. This has helped Vietnamese rice be raised to a new level. Since then, it has won the trust of a large number of domestic and foreign customers.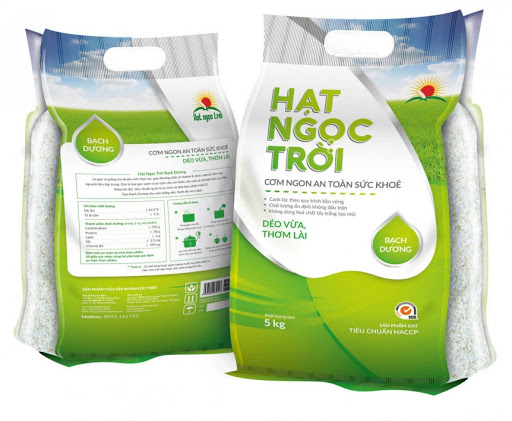 >>> See more: Confectionery packaging
The strongest and most beautiful rice bag is PP material. This is a virgin plastic material, not waterproof, so it is well preserved, avoiding factors that cause damage. At the same time, it is sure to be safe when transporting long distances.
Depending on the size, the printing technology of rice packaging will fluctuate at different levels. Better yet, you should find a reputable manufacturer to cooperate with today.
Accordingly, Hung Phat company is a reliable manufacturer and supplier. Do not forget to connect with customers for advice and attentive service. Believe that when you cooperate with us, you are moving towards the right investment plan.
Call us as soon as you are wondering and wondering how to choose products to reduce input costs:
Hung Phat Plastic Packaging Co., Ltd
– Address: Hamlet 1, Duc Hoa Ha Commune, Duc Hoa Dist., Long An Town, Vietnam
– Email: guojun17@gmail.com
– Phone + Zalo: 0988 539 727 VND
WELCOME TO WELCOME