Spice packaging is used to preserve and contain spices. They have an eye-catching appearance, so they are widely used, stimulating consumers to choose to buy. To learn more about the outstanding features of this product, please take the time to read this article right away.
SPECIAL CHARACTERISTICS OF SPICE PACKAGING
For a long time, spice packaging has become an indispensable part of life. Because they help to keep sugar, salt, seasoning, and main noodles dry, keeping the full flavor. Since then, human health is also guaranteed more than ever.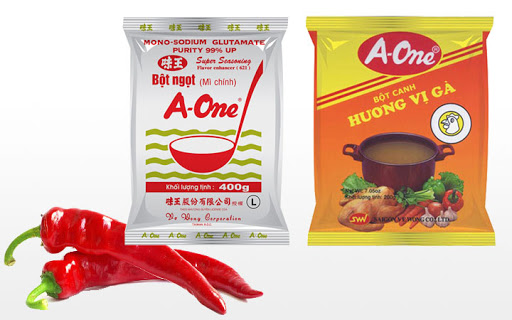 Structure of spice packaging
Packaging for the spice industry is usually composed of two layers with complex laminated films. In which, the printed film material is OPP, PET, CPP,… In addition, the inner laminated film material is PE, CPP, LLDPE, AL, MCPP, MPET, …
Function
In addition, the spice packaging has good air, moisture and light blocking functions. Therefore, the product inside is well preserved, increasing the shelf life significantly. Combined with the characteristics of transparency, hardness, little stretch, beautiful color printing has attracted consumers to choose to buy.
Currently, many customers come to the company producing plastic seasoning packaging to buy. Because this product has been and is being used very popularly. Above all, in every family meal, spices cannot be missing to make the dish more delicious.
WHAT IS QUALITY SPICE PACKAGING SELECTION Criteria?
In addition to paying attention to how much spice plastic packaging is, you should pay attention to quality. Only then can businesses ensure the health of consumers and increase sales. These are typically the following criteria: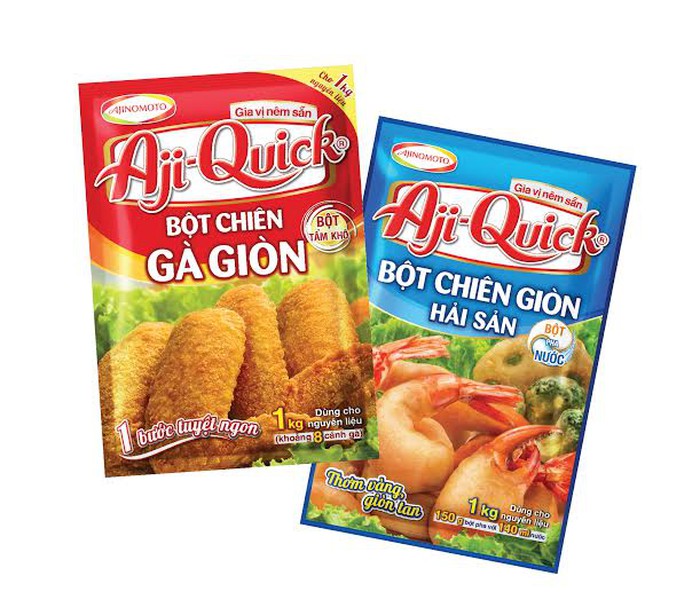 Beautiful design and color
Accordingly, when buying seasoning seed packaging, you need to pay attention to the style and color. Usually, the product will have a vertical rectangle to facilitate the arrangement process. At the same time, when customers use the packaging of soup powder, it is easier than ever.
In addition, the packaging needs to meet hygiene and food safety standards. Because they are in direct contact with the spices that consumers will use every day. At the same time, do not forget to carefully study the selling price of spice bags to be proactive in investment.
Currently, Hung Phat company is a reputable supplier of spice packaging in the market. If you have a buying need, don't forget to connect with us today.
========
Call us as soon as you are wondering and wondering how to choose products to reduce input costs:
Hung Phat Plastic Packaging Co., Ltd
– Address: Hamlet 1, Duc Hoa Ha Commune, Duc Hoa Dist., Long An Town, Vietnam
– Email: guojun17@gmail.com
– Phone + Zalo: 0988 539 727 VND
WELCOME TO WELCOME TO YOU